Assured Conveyancers Quoting System Case Study
See why Assured Conveyancers chose InTouch as their case management system to deliver a better client service
◀️ Case Studies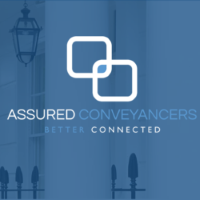 Assured Conveyancer's aim is to make working with Conveyancers as simple, transparent and productive as possible.
We sit down with Jerry Catmull director of Assured Conveyancers to find out why he chose to work with InTouch conveyancing software.
How did you find the initial setup of InTouch?
You can self-manage a lot of changes but now and then, when you need to speak to someone to clarify a query, it's important to us to know they are always available with a positive and professional attitude.
What do you like about InTouch?
Our internal team, clients and external network of introducers are always impressed with not only the functionality and how easy the system is to use, but how good it looks.
Has using InTouch had a positive effect on Assured Conveyancers?
We have been extremely pleased with how this in turn positively reflects on our brand offering.
What has the level of support been like?
What has impressed me most is the level of personal support available from Marvin, Dale and the team.
Would you recommend InTouch?
Yes!